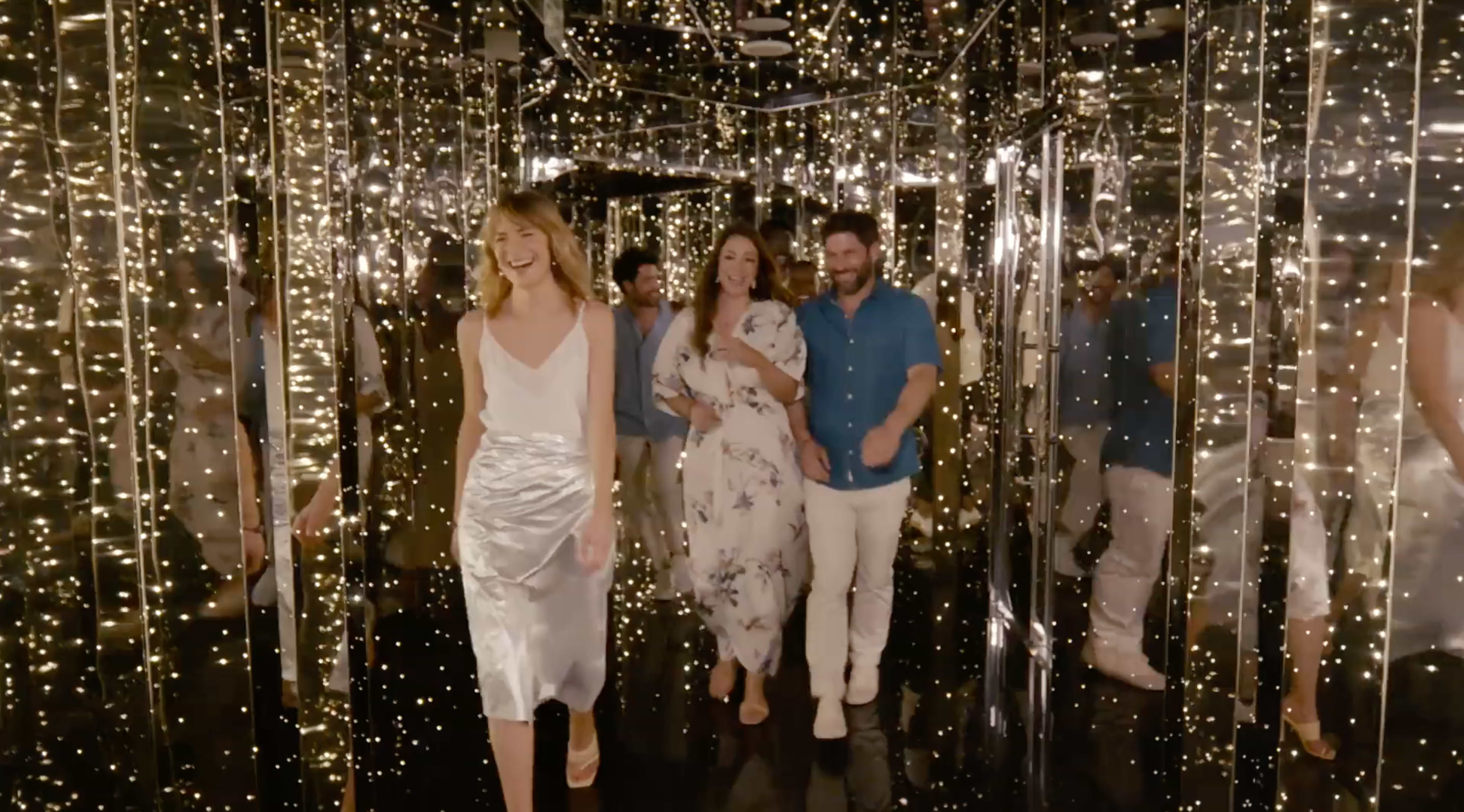 Entertainment
Pick up where you left off…
Your vacation awaits — don't let these voyages sail away.
We don't mean to show off, but with this line up across our fleet...we can
All the phenomenal entertainment you can expect aboard every single one of our lady ships.
WEAR A SPLASH OF RED
Scarlet Night
Welcome to Scarlet Night — an immersive celebration of the fabled love between the mysterious Goddess of the Sea and the Sailor who won her heart. Throughout the evening, the entire ship is transformed into a menagerie of delights and epic experiences. Through pop-up circus performances, interactive games, karaoke, myth-telling, and live music, come pay tribute to a love that washed the world scarlet — culminating in a drenched-in-red pool and dance party unlike anything you've ever seen.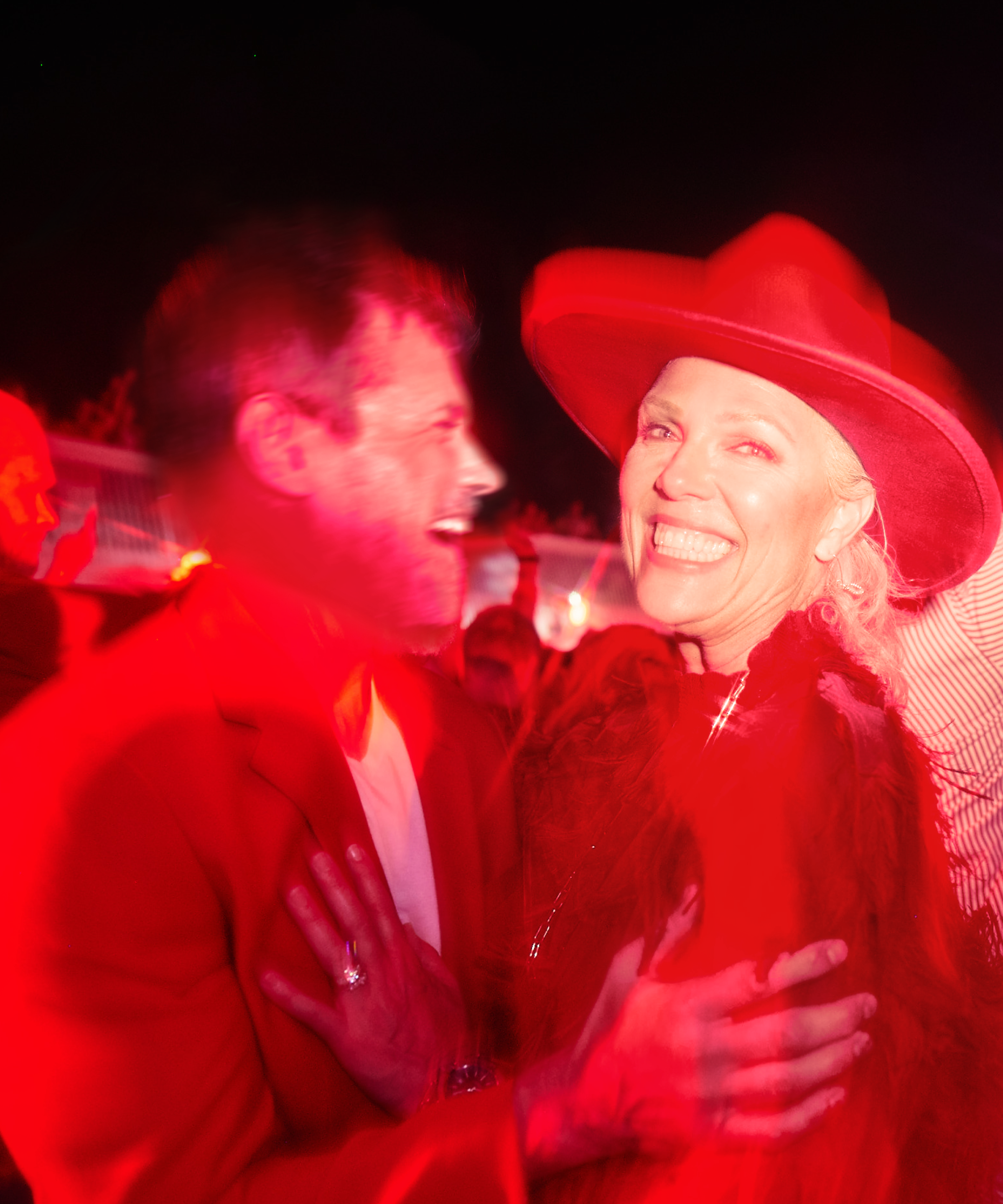 Because the name of the game is comfort, the dress code is simple: wear pajamas. Cozy PJs, zany PJs, even onesies — all styles welcome. Surprises will unravel through the night as you party with divas, rock stars, your best friends, and your new friends. There are plenty of comfy places to lounge, so snag a spot to cool off between dance numbers.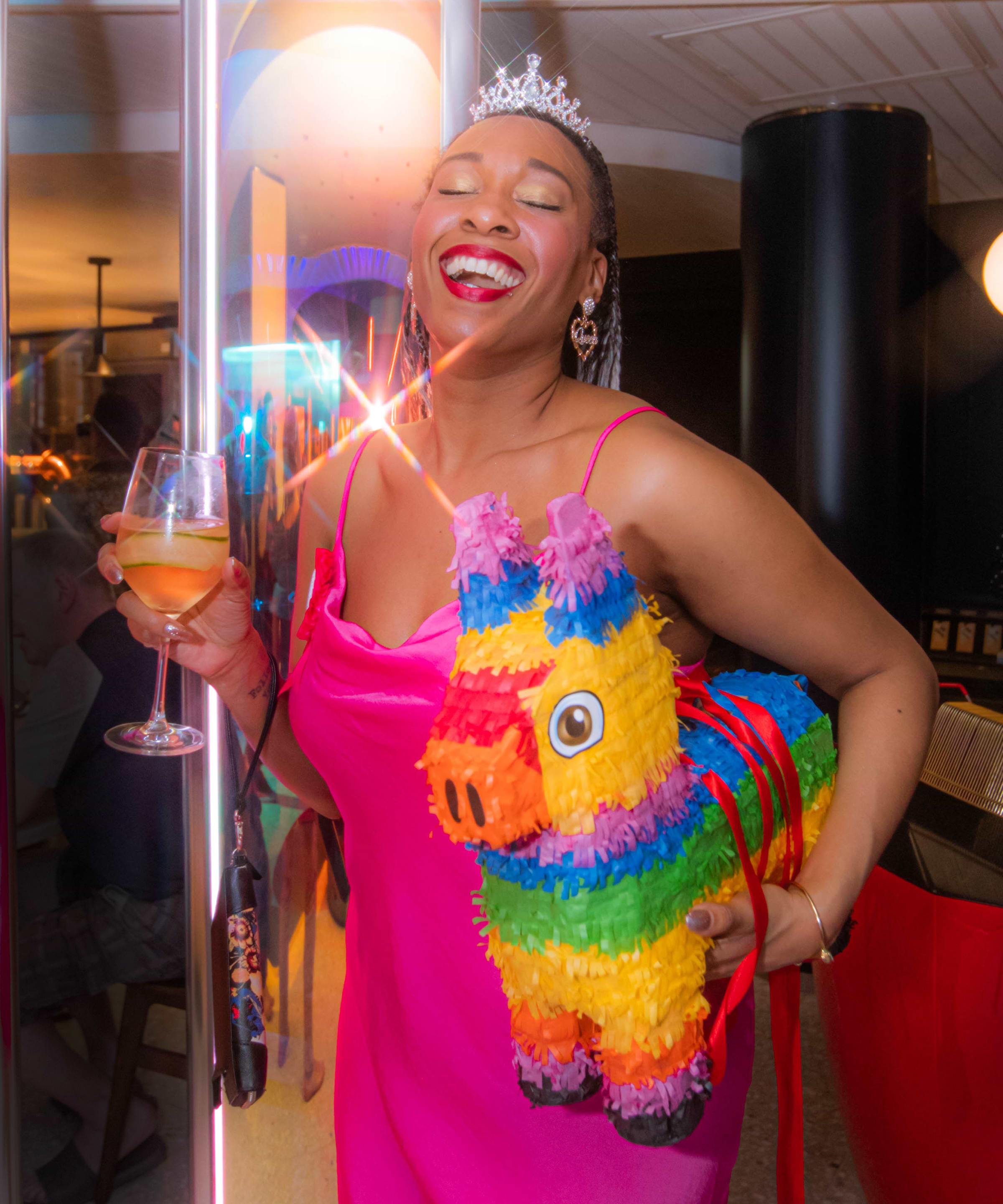 Alluring Nightclub
The Manor
The place-to-see-and-be-seen nightclub at sea...
The two-story, three-bar space, named after Richard's first recording studio, is inspired by a classic theatrical zeitgeist — layered with a moody and sexy '70s, punk vibe. Ground-breaking shows will kick the night off before it transitions into a mind-blowing, goodbye-early-morning-workout nightclub.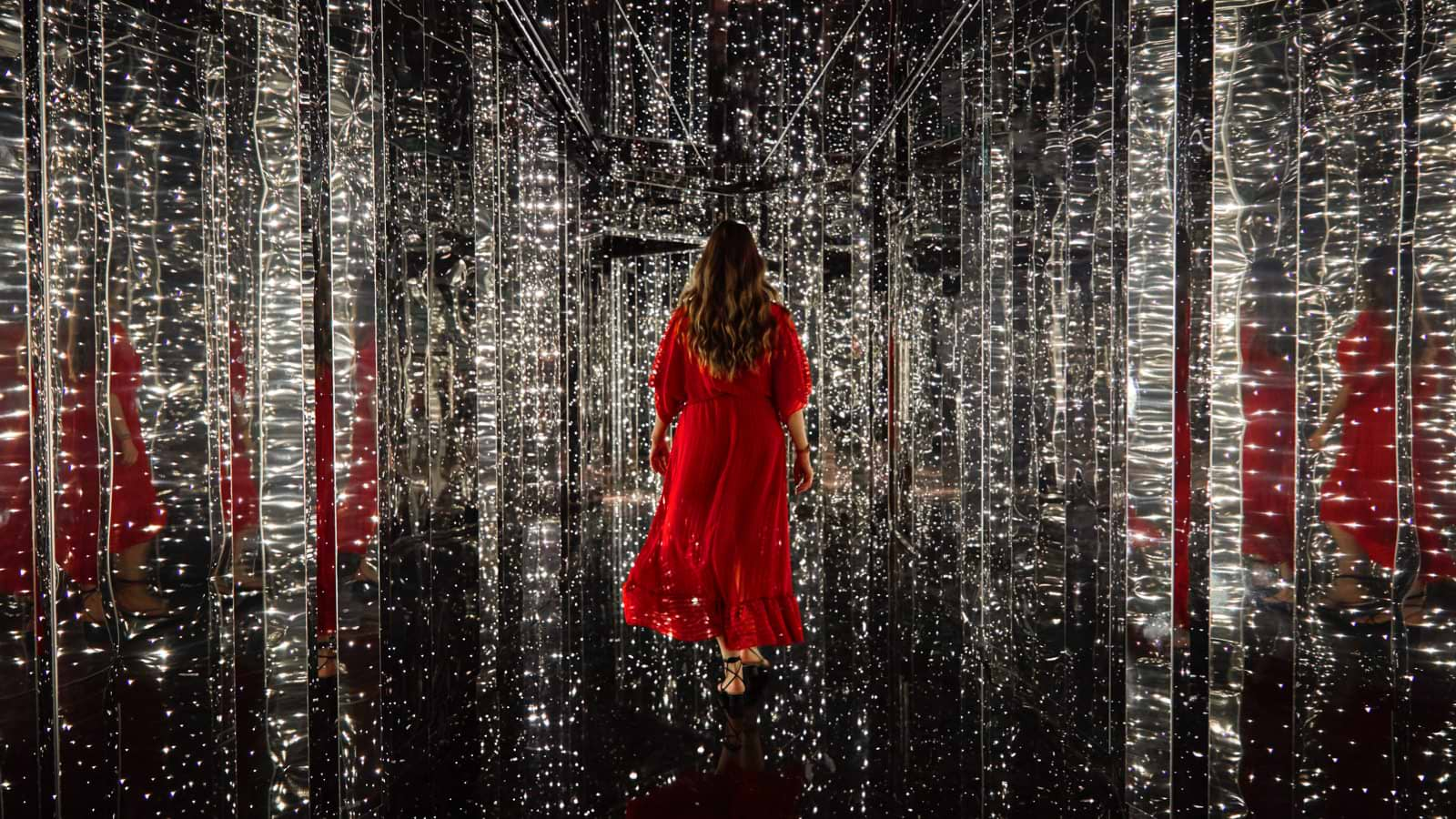 There's no wrong way to casino (just ask the guys from that 1970s Vegas movie), but a great way to start is by choosing your slot machine district. Whether it be Little Asia, Ocean Drive Tournament Central or Adventure Alley, there is a district (and 115 slot machines) to satisfy every gamer's desire. If you're more of a table player, we've got craps, roulette, electronic Texas Hold'em, single deck blackjack, three card poker and ultimate Texas Hold'em and Baccarat. But if you're not a gambler, grab a drink and let our dealers teach you how to play — so you have the confidence to play when we're off on international waters.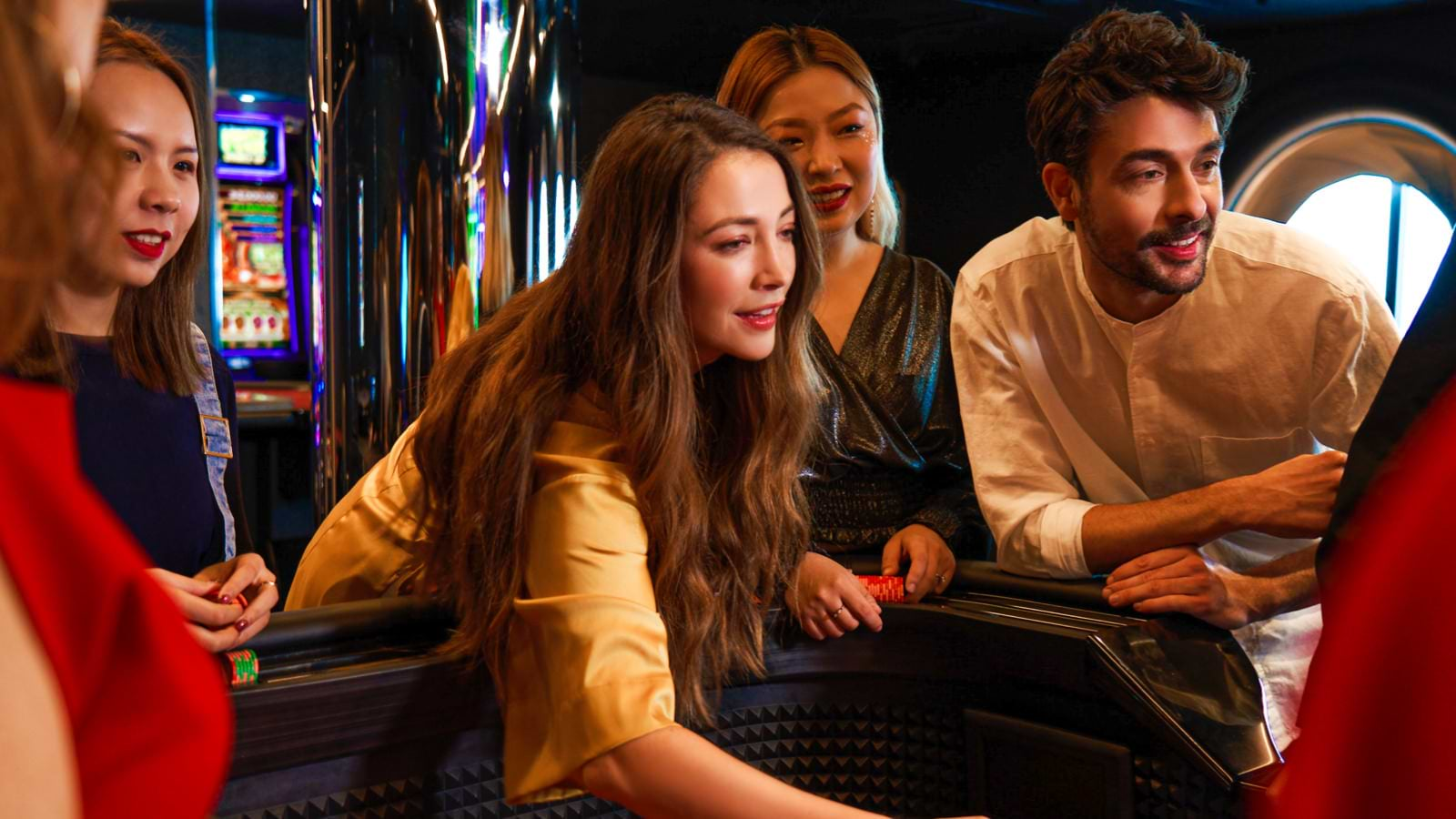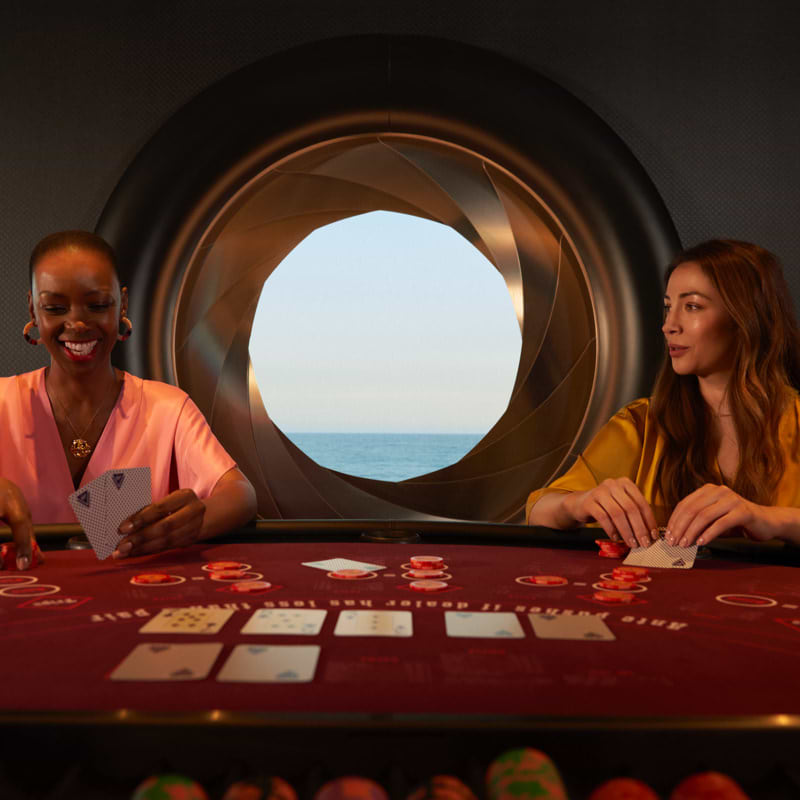 The Red Room

Our larger-than-life entertainment space is the first ever transformational, multi-form theater at sea. Boundary-pushing performances on the traditional Proscenium stage or late-night dance parties on the flat-floor configuration — undiscovered experiences are always unfolding here. Designed by renowned theater design consultants, Auerbach Pollock Friedlander — we've created a unique and flexible (while still being intimate) theater space that delivers a sea (lol) of possibilities.
The Groupie

With song choices that span decades, genres, and octave abilities, these bookable private sessions only require having your go-to tracks chosen, singing voice warmed up, and invited friends ready for a private dance and song battle to remember.
Voyage Vinyl

With our brand's history rooted deeply in music, our sonic identity peaks at our record shop on board. Stocked with music magazines, headphones and record players, you can pull up to a listening station with a stack from our selection of both classic and current albums including special and limited editions.
The Arcade

Located in the Social Club, The Arcade pays homage to the epic childhood arcade games of yesteryear — like pacman and other various vintage arcade games, a race car game, air hockey tables, a shuffleboard table and a foosball table. Inner-children are permitted to run wild here.
The Social Club

From The Arcade and The Loose Cannon to The Social Club Diner within it — The Social Club is where you go to relax, game, or casually get to know the other Sailors. Inside, you'll find games like air hockey, shuffleboard, foosball, and a plethora of board and card games. And if you get thirsty, head over to The Social Club Diner for a taste of nostalgia at our lighthearted and modern take on the soda fountain bar.
Aquatic Club

With smooth curves and nautical details, we've created a pool deck with the sophisticated glam of a contemporary yacht. Whether you're looking to sunbathe in one of our daybeds or let last night's choices melt away in the pool, you can detox and recover, or start the party all over again. Don't be surprised if paparazzi mistake you for celebs — we're legally not responsible for how good you look on this ship.
SEA-TOWN FUNK
(Please) don't stop the music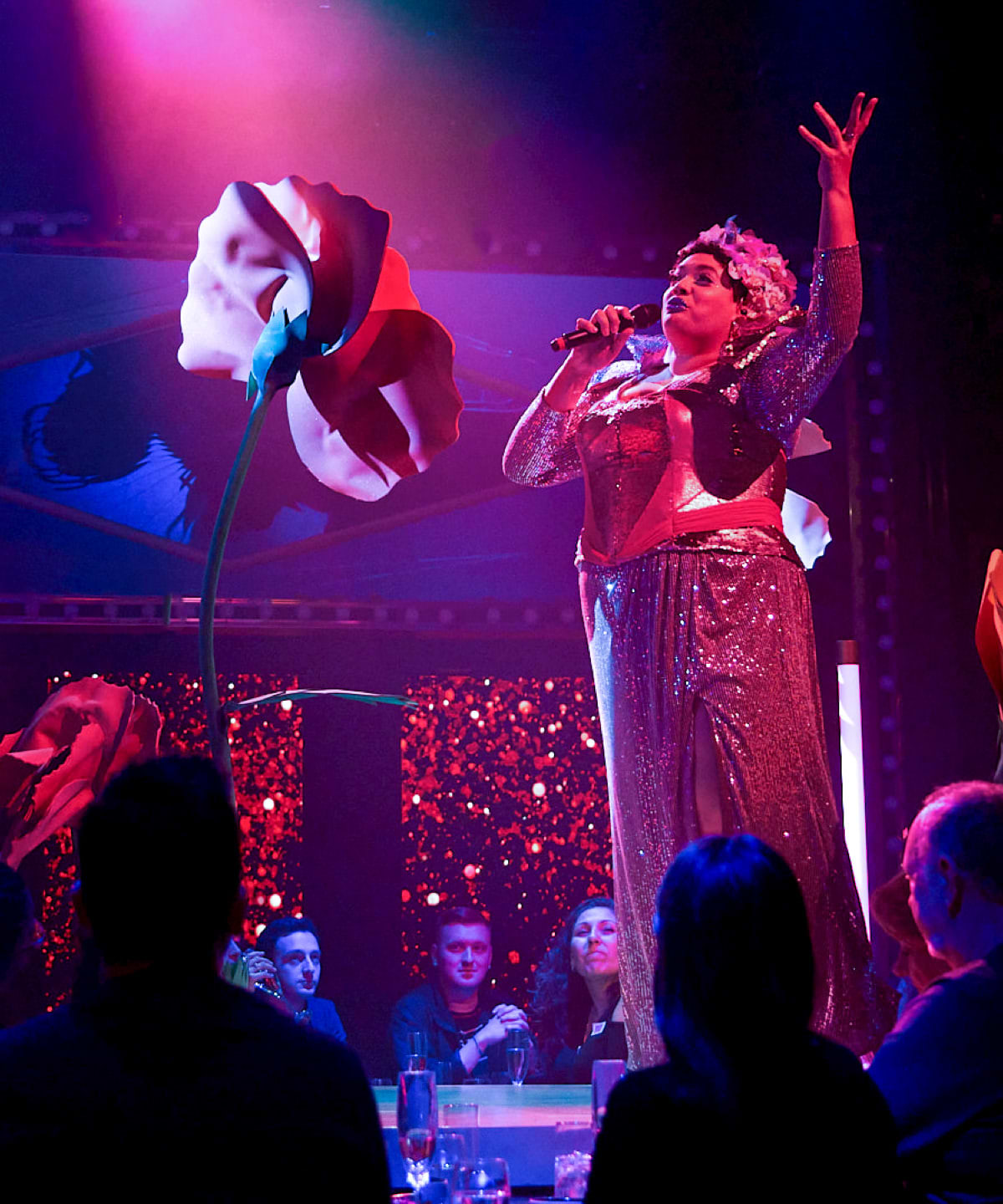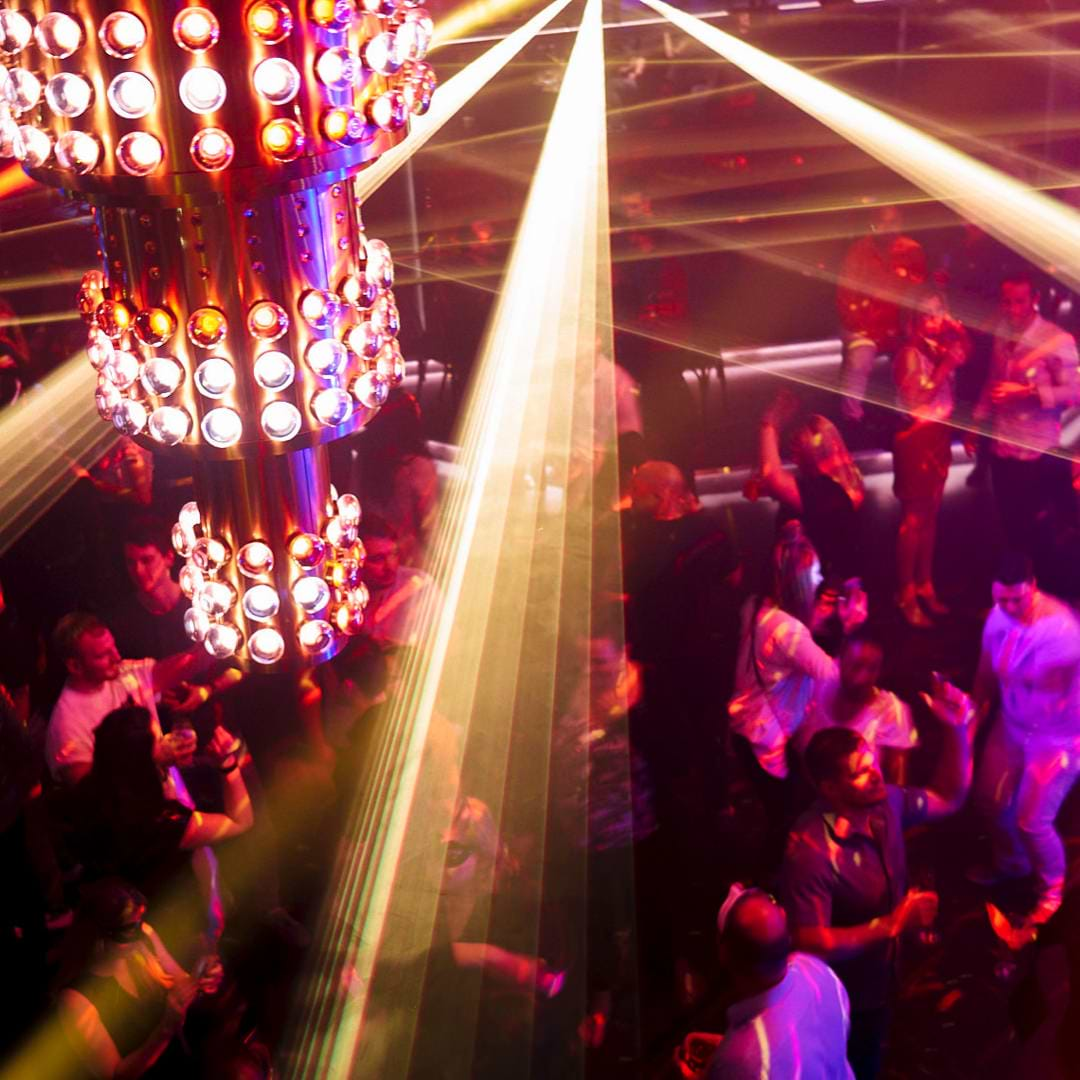 Music is fundamentally part of Virgin's DNA. Since our early days, we've been nurturing the best talent (Rolling Stones, Sex Pistols, Spice Girls); turning up-and-coming acts into fully-fledged superstars. And with the help of our Creative Collective, we're making the best beats on land sound even better at sea.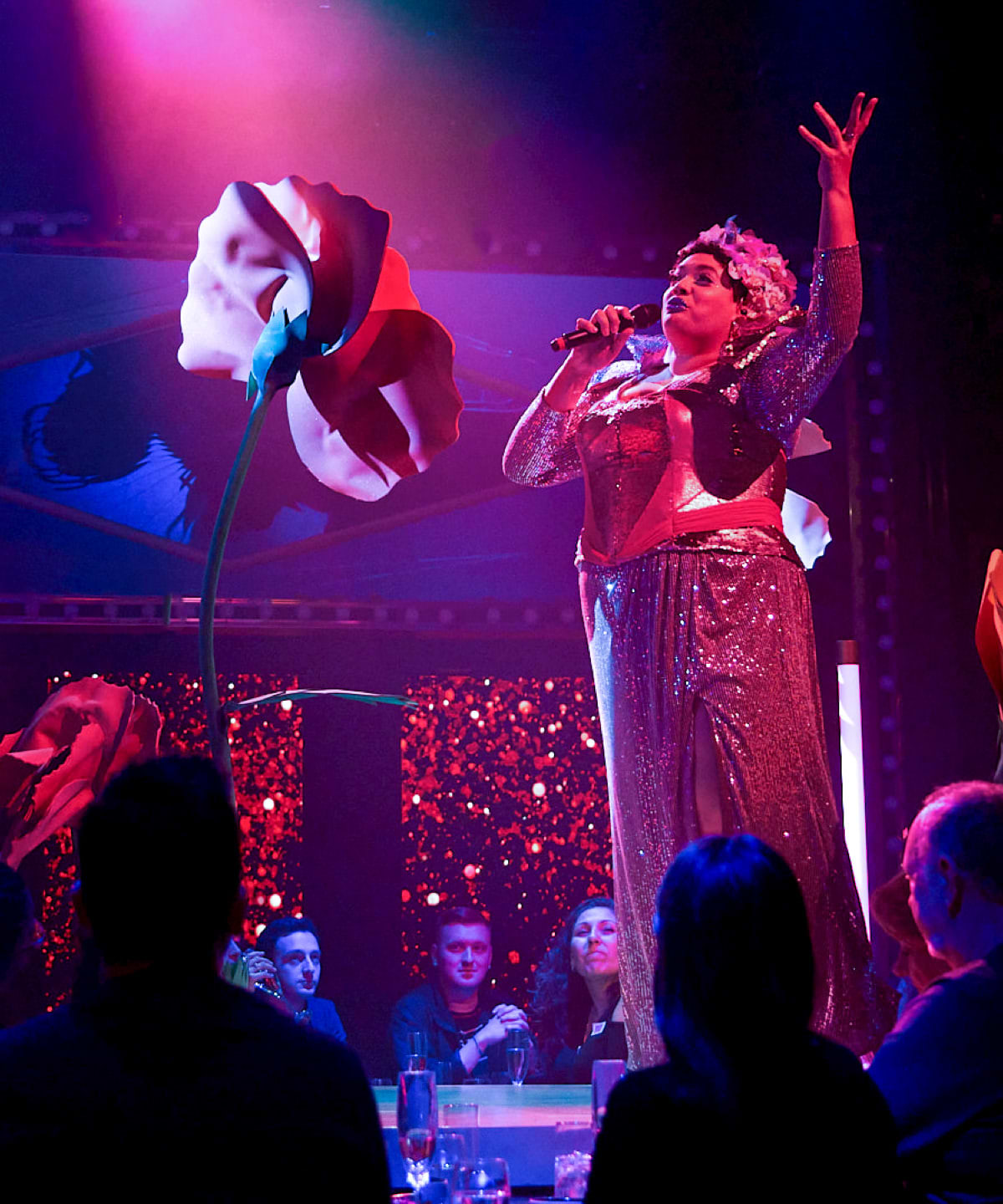 But wait, there's more...
ONBOARD EVENTS & GIG
Meet the creators
From Randy Weiner, to The 7 Fingers company, to Sam & Ani, our Creative Collective was formed to create the very best entertainment. These producers know their way around a stage and are responsible for creating incredible shows like Sleep No More and Queen of the Night. Along with our Creative Collective, we worked to make sure you'd experience something you've never seen before. These shows push boundaries, explore untold stories and will surely delight you.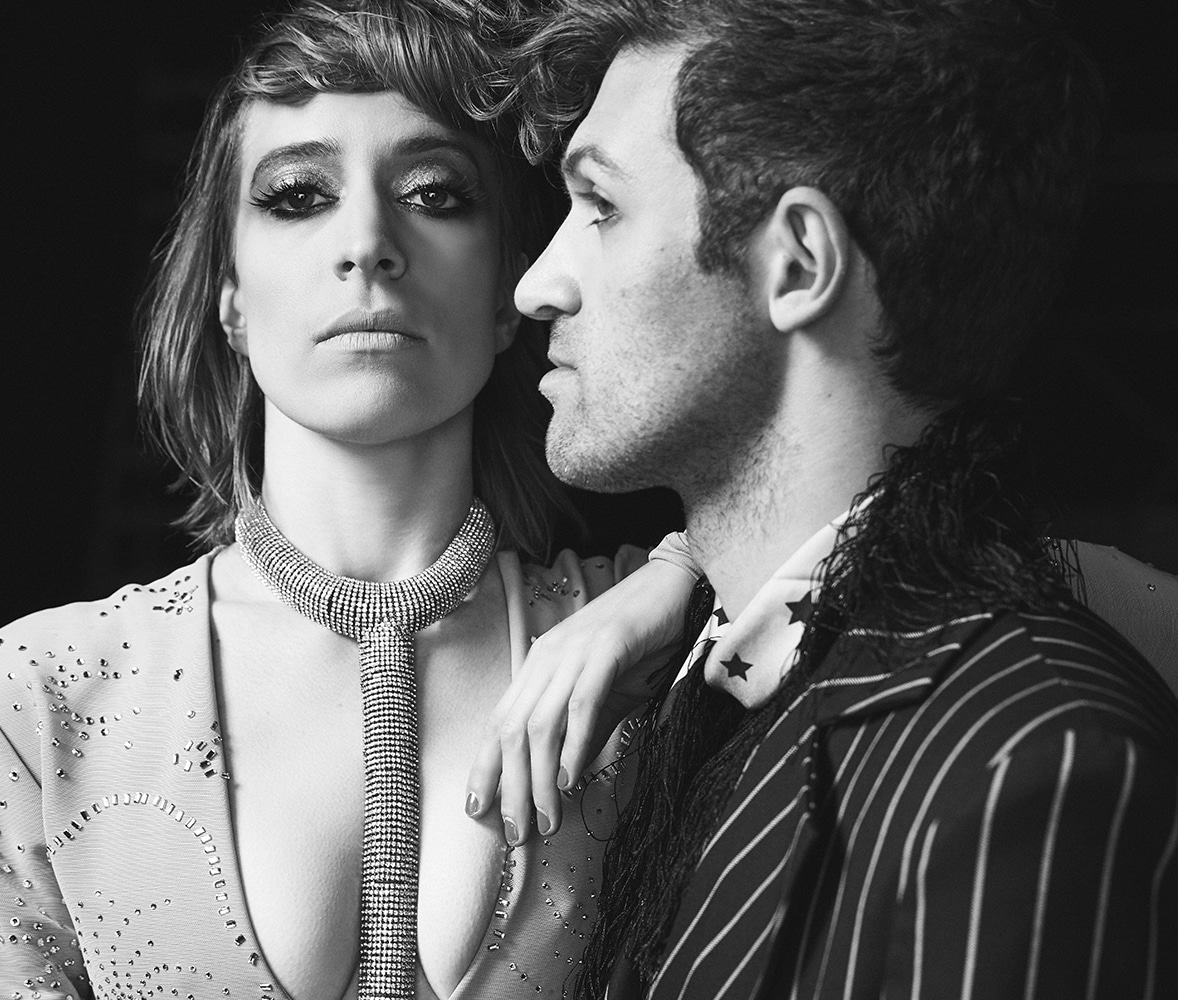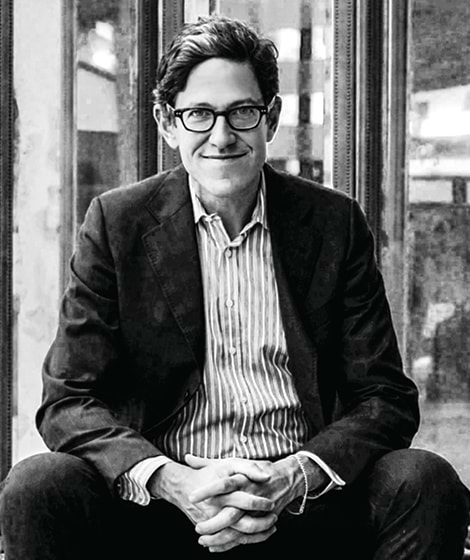 Pre-Voyage Bookable Entertainment Events
Pre-Voyage Bookable Entertainment Events - Terms & Conditions
THIS IS NEED TO KNOW INFORMATION BEFORE BOOKING PRE-VOYAGE ENTERTAINMENT BOOKABLE EVENTS
This is a pilot initiative available on Scarlet Lady only.
Our vessels offer a variety of entertainment options, some of which are bookable prior to one's voyage. Sailors may view descriptions of onboard entertainment options by going to the Virgin Voyages mobile app "Event Lineup" link. The prices for Pre-Voyage Entertainment Bookable Events may be found on the Virgin Voyages' mobile app and may also be obtained by calling into our onboard Sailor Services team. All prices are quoted in U.S. dollars (but may be toggled to convert from USD to reflect prices in UK pounds, Canadian dollars, or Australian dollars), are subject to change without notice, and are only confirmed at the time of booking. Please refer to the individual Pre-Voyage Entertainment Bookable Events description for additional information on what is or is not included in the price.
Cabin Sailors may book displayed onboard entertainment events forty-five (45) days before their voyage sail date. Rockstar Quarters Sailors may book displayed onboard entertainment events sixty (60) days before their voyage sail date.
Cancellation and Refund Policy
Schedules for all shipboard entertainment events are subject to cancellation or modification by Virgin Voyages for any reason. To receive a full refund for a Pre-Voyage Entertainment Bookable Event due to cancellation by a Sailor, the general rule is that the cancellation must be made at least twenty-four (24) hours prior to the start of the scheduled event. Exceptions to this policy will be noted under each respective Pre-Voyage Entertainment Bookable Event description on the Virgin Voyages mobile app. Cancellations made pre-voyage and prior to the 24-hour period will be automatically credited to the Sailors' original form of payment. Cancellations made on board and prior to the 24-hour period will be automatically credited to the Sailors' on board folio. Select on-board fitness classes are subject to no-show fees that will be charged to the Sailors on board folio.
Sailors with Disabilities
Sailors with disabilities should contact our Shoreside Sailor Services team (through our
Contact Us
page is best, or call in US 1-954-488-2955, in the UK call +44-20-3003-4914, and in Australia +61 (1800) 491708), or your travel agent or tour operator, who work closely with the shipboard Shore Things Team, who can assist and provide information on accessibility options during the Voyage.
We keep it poppin'…on the dance floor and in your inbox.