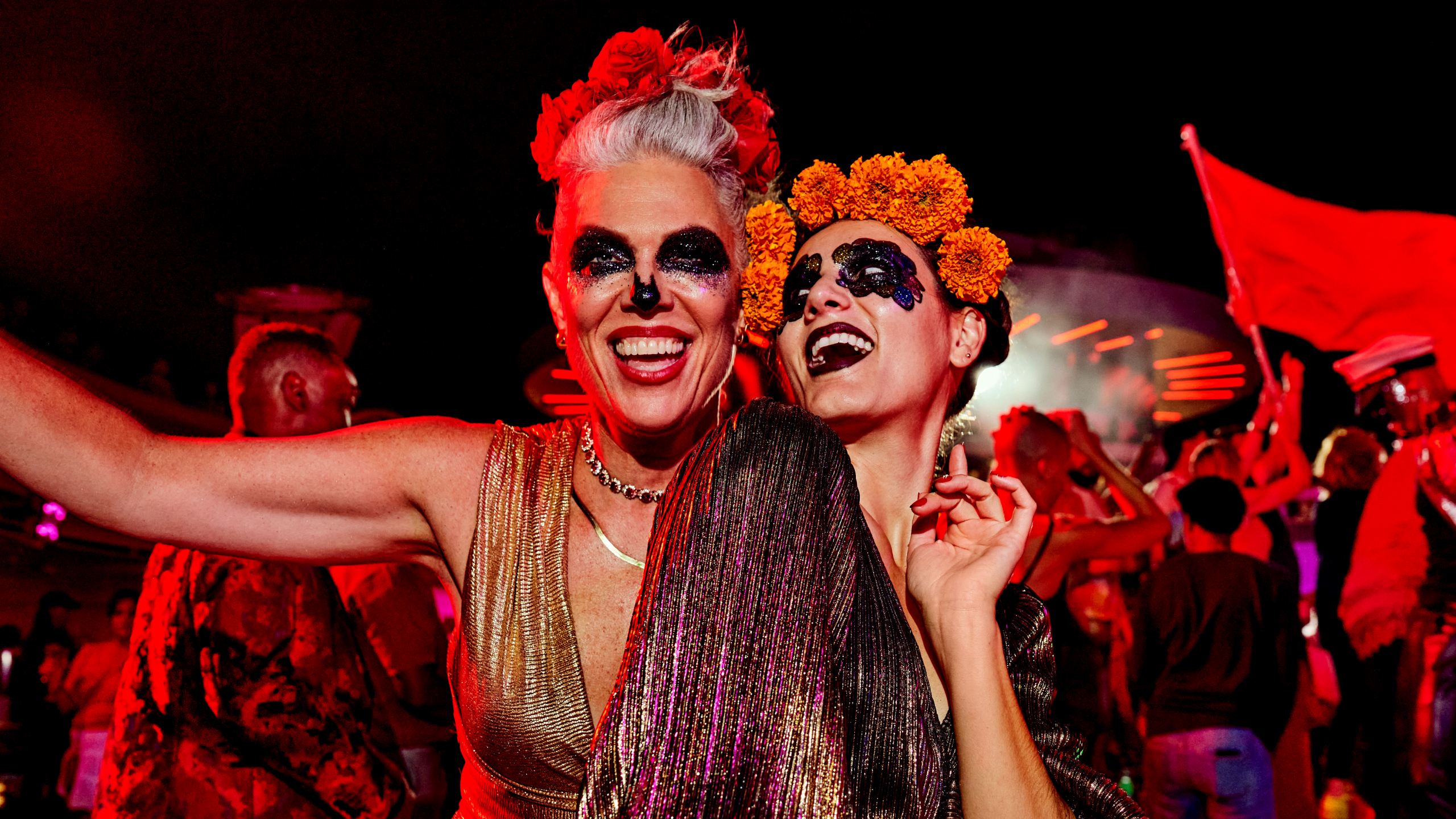 We've all been there before. The stale Halloween party with the same people, the same tired costumes, and the same tacky decorations. A so-bad-it's-good C-list horror film is playing on the living room TV, but no one's really paying attention. We get it. The traditional Halloween party has its allure, but if you ask us, it's time to shake things up.
This year, ditch land (and the kids) for a special adults-only Halloween voyage. Happening on Scarlet Lady out of Miami, as well as our Resilient and Valiant Lady ships, we're bringing Halloween to the high seas, where you can be as freaky, frightening, or fabulous as you like. That's right — 18+ cruises means the only trick-or-treating aboard are the tricks performed by our resident "Charmer," and the treats consumed in our bars and eateries.
And with all due respect to your friends back home, when it comes to parties, you can't beat Halloween at sea. Our Haunted Halloween Costume Party will make you forget all about that house party you're missing out on. Dress to impress in your most hair-raising costume, and compete against fellow Sailors to win high value prizes. Also prepare for Fright Night, a Scarlet Night Halloween takeover with plenty of heart-pounding surprises. And with tons of themed Halloween events and activations popping up throughout the ship, there'll be plenty of opportunities for you to indulge your sweet tooth, or unleash your inner beast on the dance floor.
Our special Halloween cruises will run from Friday October 13th through November 1st on the Scarlet Lady, and October 31st on Resilient Lady and Valiant Lady. Though Halloween activations on Resilient and Valiant are only happening on one voyage, you can still look forward to an onboard itinerary jammed with costume parties, Halloween trivia, a Halloween Happenings show, Scarlet Friday Night, and more.
So add some flair to your Halloween this year. Book now and lock in free premium drinks — a $300 Bar Tab for sailings 6 nights or less, and $600 for sailings 7 nights or more.